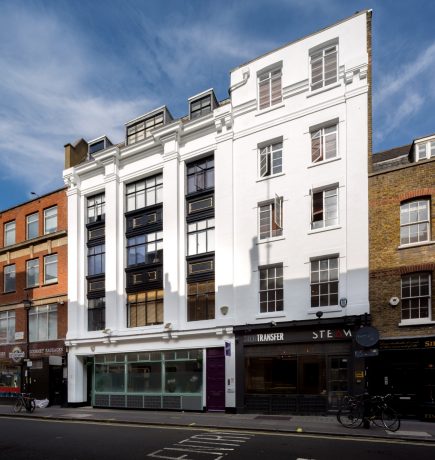 5, 6 & 7 D'Arblay Street

London
Acting on behalf of an Institutional Fund client, Cyril Leonard advised on the purchase, technical due diligence and subsequent strategic asset management of the property.
The property is located in the heart of London's Soho and comprises two freehold office buildings, one of Georgian construction the other of 1920s Art Deco style totalling 6,865 sq ft. Both buildings were fully let to media companies with expiries and break clauses between 2015 and 2020 at a low overall rent of £40 psf. Cyril Leonard's Investment Agency department advised the client on the acquisition of the property for a price of c. £6.5 million reflecting a net initial yield of c. 4%. Further advice was provided on the rental value of the property by the Agency department as well as technical due diligence from the Project & Building Consultancy team.
Following completion of the acquisition Cyril Leonard's occupational agency department advised on restructuring of the leases where the largest tenant was seeking more space within the buildings. Asurrender of the existing lease was agreed with the smallest tenant of their lease with a break clause due in 2015 with a simultaneous restructuring of the largest tenant's lease to include the extra space on a new term for 10 years at a new higher rent of £50 psf.
As such Cyril Leonard had provided the client with a longer lease term to a more established tenant at a higher rent and a reversionary yield of close to 5%.
The client secured the acquisition of the property through a best bids scenario and as Cyril Leonard provided a full-service advisory role, the client was able to complete the transaction in 10 days. Our Agency department provided immediate advice on the lease restructuring and the business plan and reversion were delivered within 4 months and substantially ahead of schedule.
We have remained involved with the client to assist the tenants through Covid-19.
| | |
| --- | --- |
| Location: | London |
| Type: | Office |
| Service(s): | Acquisitions & Disposal |