Alex Rogers takes Cyril Leonard to New Heights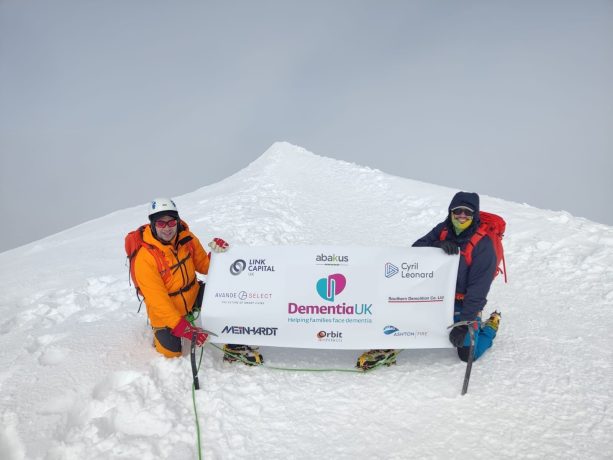 Cyril Leonard director, Alex Rogers, reached new heights earlier this month with his ascent of Mont Blanc, the highest mountain in Western Europe.
Along with his climbing partner, Theo Kemp, Alex summitted on 7 July after a gruelling 3-day ascent via the lesser travelled Aiguilles Grises route in Italy and up the Glacier de Miage before descending via the French side down the Gouter ridge.
In addition to pushing their personal limits of endurance, the pair have also taken on the challenge in aid of Dementia UK, a cause close to their hearts.
Having originally aimed to raise £4,809 (equivalent to £1 for every metre of Mont Blanc climbed), the challenge, sponsored by Cyril Leonard along with others including LINK Capital UK, Avande Select, Abakus, Meinhardt, Orbit Architects, Southern Demolition and Ashton Fire – has now surpassed £6,000 in donations to date - and is still accepting contributions at Alex Rogers is fundraising for Dementia UK (justgiving.com)
Article Details
| | |
| --- | --- |
| Date: | |
| Author: | Jenny Albrecht |
| Categories: | Project & Building Consultancy |